Community run by coffee nerds
Mystery Coffee League is a friendly competition of the Espresso Club EU Region created to learn and expand our sensory skills. Each month our Roaster of the Month is preparing a Mystery Coffee for us. We're trying to guess all coffee parameters like origin, tasting notes, processing method, etc. by brewing it as filter, espresso or just in cupping. At the end of the month, we submit our guesses and the roaster reveals all the details about the coffee. The club member with the biggest amount of points for correct answers is our Champ of the Month. At the end of the year we'll select Mystery Coffee League Champion of the Year.
How to join
Anyone can join the Mystery Coffee League. It doesn't matter if you're beginner or coffee geek, if you're brewing mostly filter or espresso. Expanding our sensory skills is a primary goal of Mystery Coffee League. Throughout the month, club members try to guess coffee parameters and discuss coffee together on the chat. It's a friendly competition and a great way to meet coffee enthusiast all over Europe.
However, to make things a little more entertaining, club members with the biggest amount of points at the end of each quarter and at the end of the year can win great prizes such as Acaia Lunar, Kruve glasses, Sibarist Fast Filter Papers and more.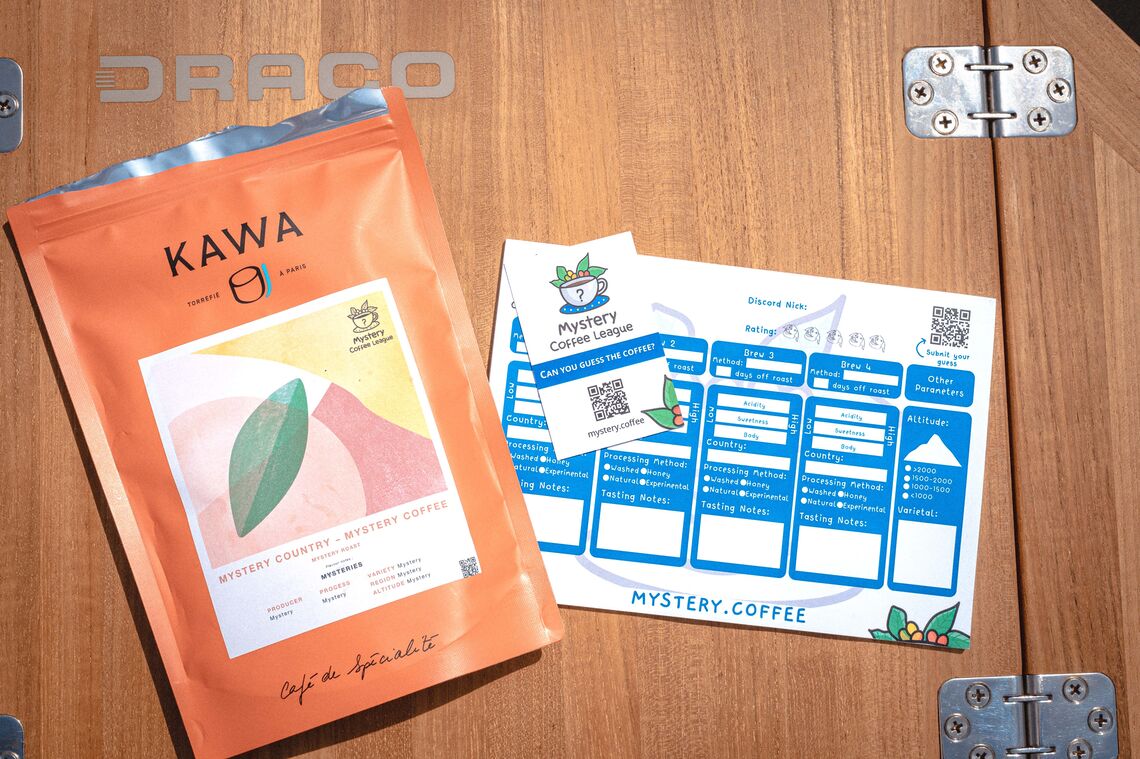 If you would like to learn how to join our Discord server, please see the Join Us page for more details.
If you have some questions, please check out our FAQ page. If you don't find answers for your questions there, we'll be happy to help you on our Discord server.
Previous roasters
Here's the map of our previous Mystery Coffee roasters: