It's time to reveal the mystery coffee for H&S! We hope that you all have enjoyed this month's coffees.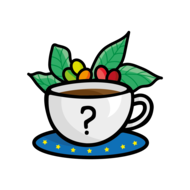 🇨🇴 Colombia Los Jazmines
Variety: Pink Bourbon
Farm: Finca Los Jazmines
Farmer: Jose Lizardo Alba
Elevation: 1480m
Process: Anaerobic Washed (Mapped to Washed)
Tasting Notes: Apricot, Strawberry Lemonade (mapped to Lemon), and Honeysuckle (mapped to Honey)
We're so excited for Mystery Coffee League to be back in the US Region! A huge shoutout to H&S for procuring such an interesting coffee for us!
A note from H&S: I hope everyone enjoyed the Los Jazmines Pink Bourbon! I tried to select a coffee sufficiently difficult to guess. I myself had difficulty dialing this in, and I would understand a wide variety of notes being represented with this one outside of what was listed. My personal notes, appearing on the bag, are Apricot, strawberry lemonade, and honeysuckle.

Here's a map of where this month's country guesses were aggregated:

Now, on to points! This month we had 7 guesses! Be sure if you buy the mystery coffee, that you guess! You still get points for participation.
This month's winner is: buffalo_bison with 18 points!
Our top 3:
buffalo_bison with 18 points
butternips with 11 points
fede2525 with 9 points
Thank y'all again for participating! We are looking forward to this month's round with Botz Coffee.